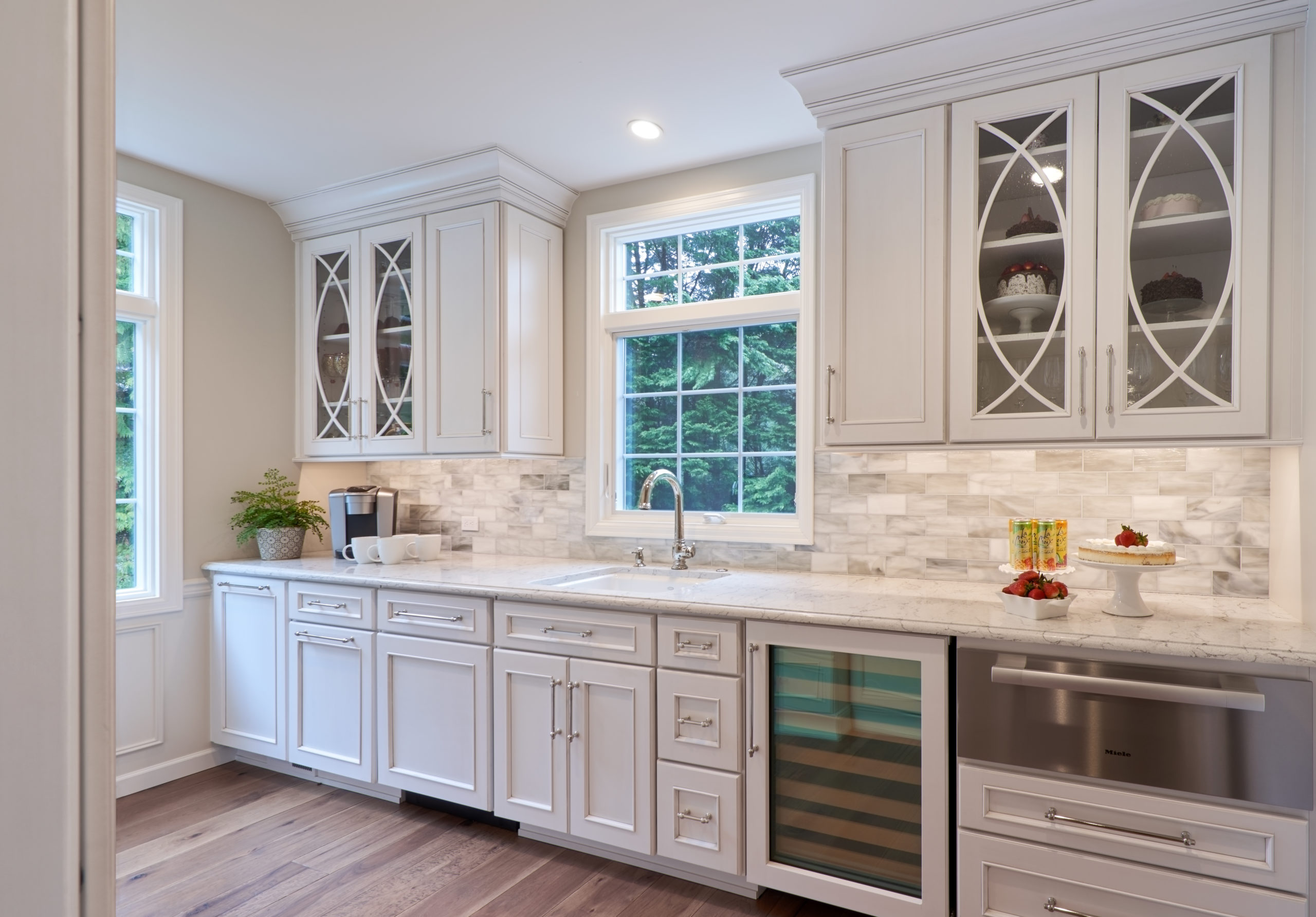 The pantry has been a staple in every home for as far back as kitchen design goes. A space to store canned goods and foods with a good shelf life. Are you also picturing white wire shelving? Though these pantry's do still exist and are perfectly functional (especially when organized), they have grown into more than cupboard space.
Enter the open door concept – pantry's have become an extension of the kitchen. They house secondary appliances and display worthy (fully functional) storage shelves. When I say secondary appliances, they don't stop at the Kitchen-Aid and air fryer – I'm talking beverage fridges, prep sinks and dishwashers. Pantry's are now an additional room in the home, so the design doesn't stop and function – they are painted and wallpapered, accessorized with art and decor and some even include window treatments.
Let's take it back to built-in pantry's. Not every home has the space for this additional "room" but they do have the space for a more-than-just-wire-shelving pantry space. We are seeing custom cabinetry being designed to host a fully functioning and even beautiful pantry space. Gone with that wire shelf! Beautiful wood shelves that are designed to be cohesive with the kitchen cabinetry. Shelving that is large enough to store pretty storage baskets, containers and even a lazy Susan.
Whether a large room operating as an extension of the kitchen, or built-in shelving behind a cabinet door – pantry's can be so much more than just food storage. We love designing kitchens with functional pantry's…large or small! Check out our Eastside Estate home to see how we transformed an unused formal dining room into a pantry…and so much more!
Kindly,