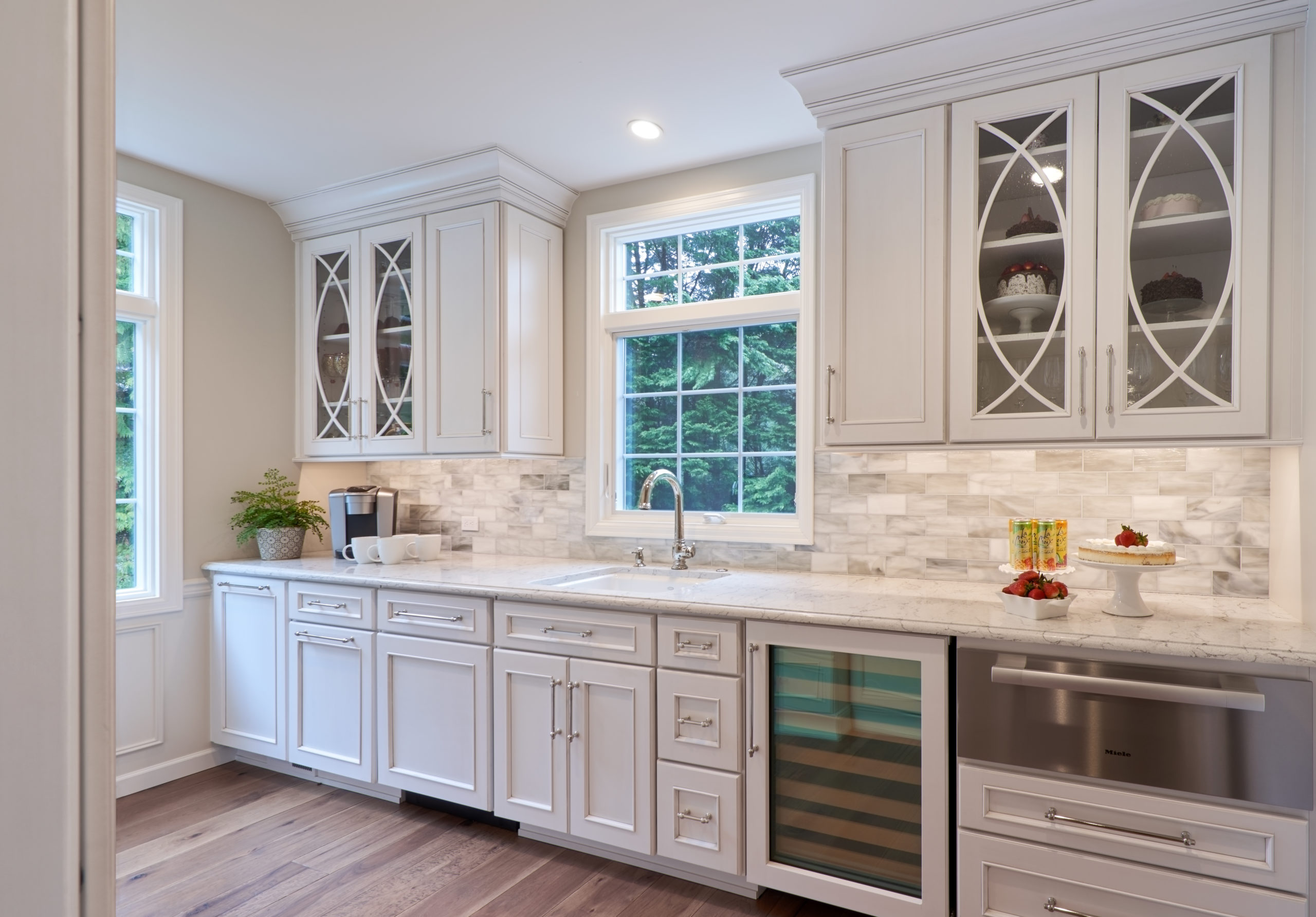 Hands up if you've had a little extra time on your hands. For those raised hands, let's talk about utilizing that time for something productive and extremely rewarding. Organizing! For what can seem like a most daunting task (like tackling that ever accumulating junk drawer), it can also be just as satisfying.
One of our favorite projects included a never used formal dining room turn butler's pantry. With floor to ceiling pantry cabinets with pull out drawers – it was an organizational dream! (Let's not forget to mention the second dishwasher, full-size sink, and beverage refrigerator!)
For those of who don't have that extra room to convert into a pantry, let's talk about making the most with the pantry or storage space you have. Take advantage of these tips to get you started.
Designate a space:
No matter how small your kitchen may be, find a space to create a pantry. Whether it be a full-size cabinet or a couple of shelves, designate a space to become a pantry.
Get unorganized to reorganize:
Empty the shelves, throw out the expired items, donate what you aren't using. This will help you determine what needs to be reorganized and what's taking up prime real estate!
Contain it:
Use containers and canisters for flour, sugar, rice, cereal, etc. to give everything its own space and always have a place to return to. By doing this, you will not only be saving space but it will also help keep your food fresh and last longer. Choose your containers wisely – clear containers provide a quick visual to help you keep track of how much flour or sugar you have.
Organize in groups:
For like items or items you use together, group them together. Create groups for breakfast items, pasta, grains, snacks, etc.
For some serious inspiration from a professional organizer – yes, there is such a thing! – you have to get your hands on Beautifully Organized: A Guide to Function and Style in Your Home.
I don't know about you, I'm feeling inspired to get organized!
Kindly~Michelle