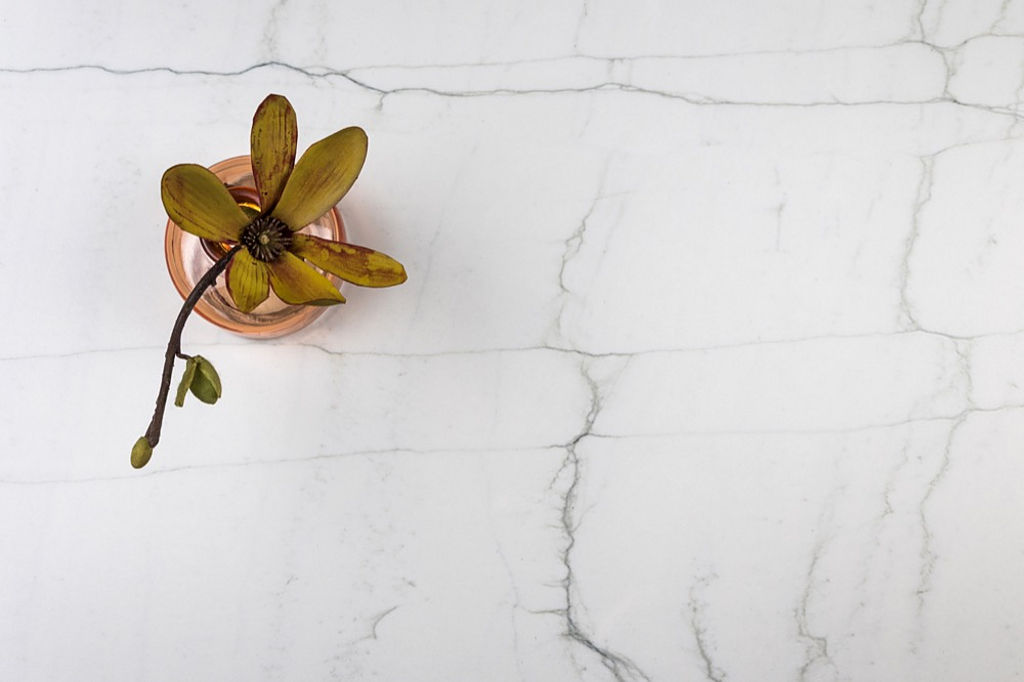 Countertops are such an important element in kitchens and bathrooms. You want beauty and function. Luxe and Livable :). Foot traffic on the floor aside, countertops are going to be getting the most use in a kitchen and bathroom. They will be prepping and cleaning surface, they will see water, cleaning products and unavoidable spills. Let's get right to it.
Are you on the look our for the perfect countertops for your kitchen or bathroom? Do some homework before you head out! Don't know where to start? Let me help you – starting from the top – what is the difference between the many surface finishes? The four most popular being:
Countertops: Polished Finish –
A polished stone finish is achieved by smoothing and shining the stone's surface using an abrasive material until it becomes smooth and shiny. Whether it be quartzite, granite or marble stone, a polished finish can be applied to any natural stone surface. This finish with give a bright and crisp appearance that reflects light. Due to its reflective quality, polished finish can hide stains and smudges well but a scratch can be more noticeable. This finish has a more high-end, refined look.
Countertops: Honed Finish –
As opposed to the shiny look of polished stone, a honed finish has a matte and more natural look to it. Honing gives a stone surface a smooth and silky touch while restoring brightness (without the reflective look of a polished finish). A honed finish can be more durable – scratches may not be seen as easily with a polished surface. Any scratches will be less noticeable because the light doesn't reflect off the matte finish. However, it can be more susceptible to stains. A honed finish works well with natural, organic style. It adds warmth to a cool space and can be used on all types of stone.
Countertops: Silk Finish –
A silk finish has as similar look to honed – it is a matte, non reflective finish. Silk finish is often used for a marble look and features subtle irregularities to give a more natural stone look. Once again, a very durable and easy to clean surface finish. It is up there with the refined look of polished, except for its more natural kind of luxury look.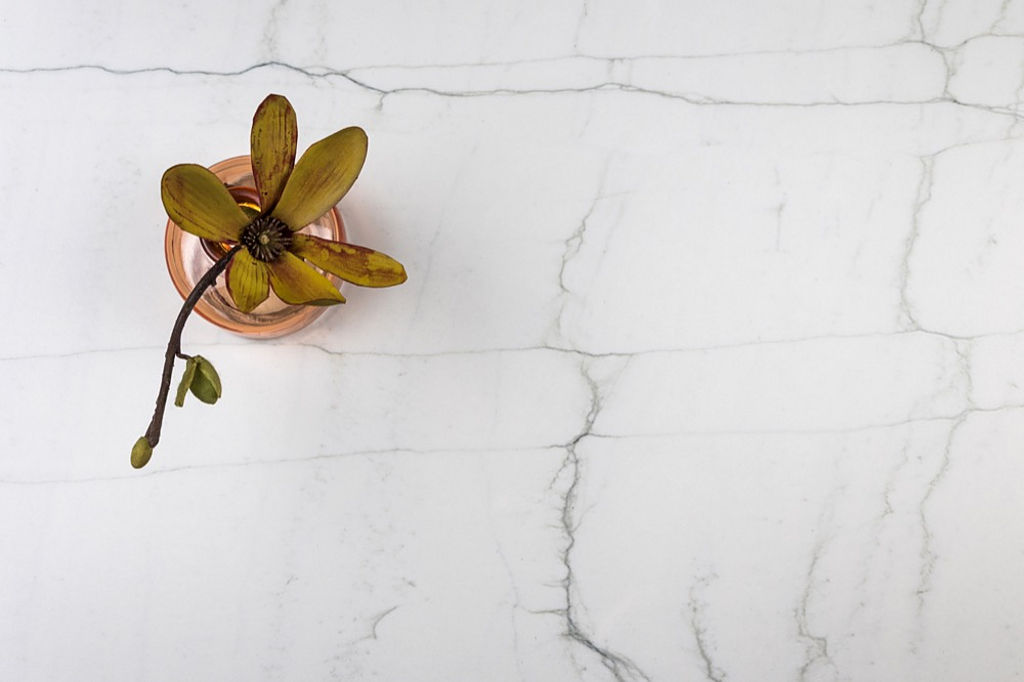 Leathered Finish –
A leathered stone finish is achieved by using a range of different brushes to brush the stone surface. The leathered finish is slightly more polished than a honed finish and has a slight texture with a very soft touch and warm look. It is good at hiding fingerprints, smudges and water spots and requires minimal maintenance. And scratches are a bit more disguised with the texture of the leather finish. Leathered is best used on granite, quartzite or marble. This article is filled with wonderful information on leathered finished stone.
Are you ready to talk about more than just countertops for your home remodel? Let's talk!
Kindly,