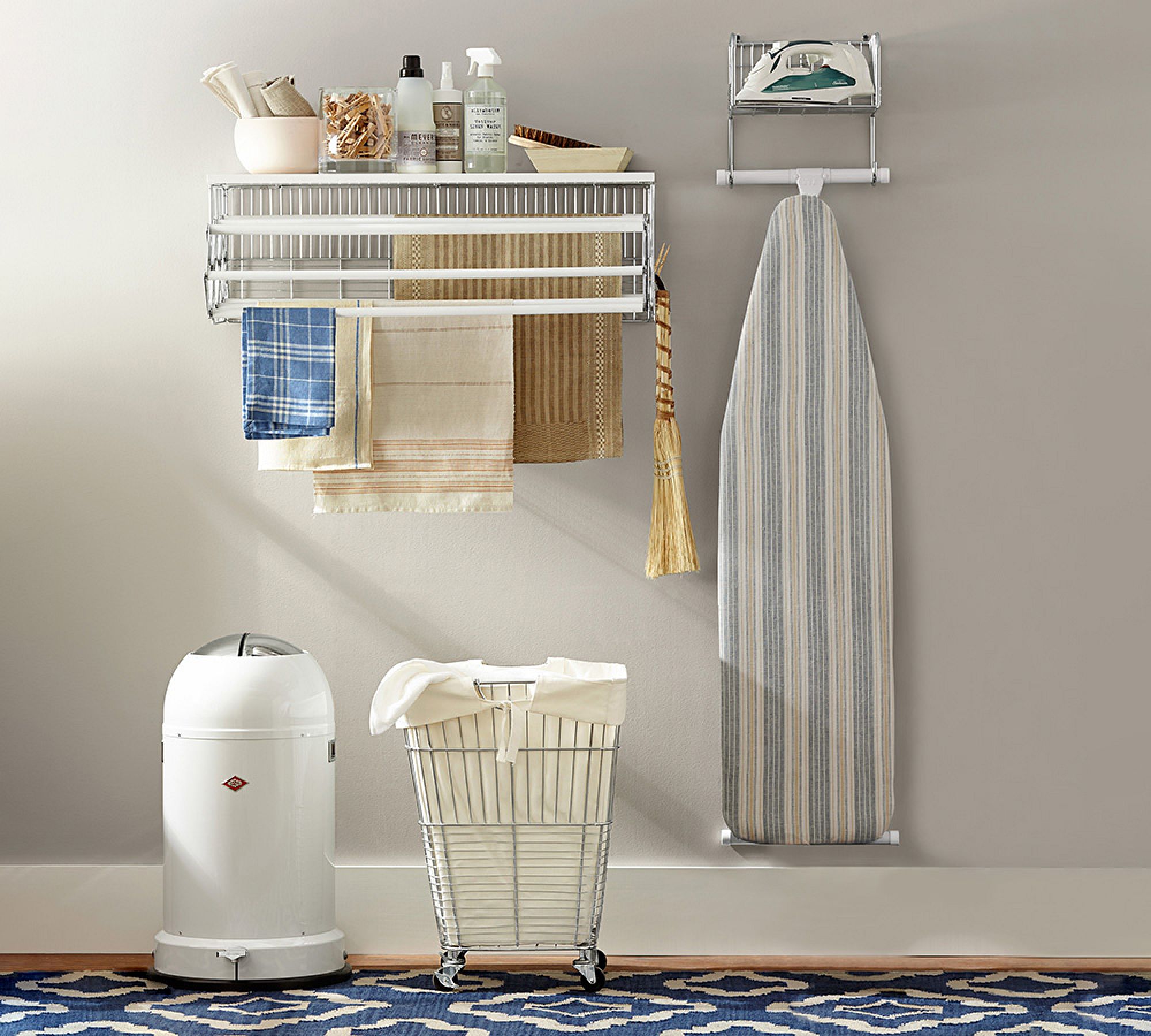 Do I have your attention now?
When we think laundry, we think house work and to-do lists. Not everyone loves this chore, and understandably so, but there are a select few that do enjoy doing laundry (I've yet to meet that person). Anybody can can throw a load in the washer and dryer, hit start and carry on with their day…
…Then comes the laundry folding
This is where the chore side of things becomes real.Once again, there are those select few that enjoy it, in fact, some say they find it therapeutic. All the power to you! The majority of people I have met, this is one of the least favorite tasks when it comes to housework. Can there be a permanent check mark next to "fold laundry" on the to-do list? To the people who may have pondered this exact thought… get ready to have your mind blown! Queu the FoldiMate!
Courtesy of FoldiMate
Go all out gadgets
How about a washing machine that with an adjustable cleaning cycle and a cycle that maintains clothing color and texture. A dryer with a steam treatment that remove stains, wrinkles, and odors. And one that can have your clothes washed in 15 minutes and dried in 14 minutes.
Courtesy of Kenmore
Hand held steamer that removes germs and irons that flatten even the thickest materials. Last, but not least, the kids are going to love this one – an app that guides the rookie through the process of washing and drying.
A portable dryer for a rental house with no dryer, small space living, or laundry on the go. This fancy gadget solves a lot of dryer troubles!
Laundry Room Storage
There are few things more frustrating on laundry day than trying to work around oversized detergent bottles, the box of dryer sheets, the next load of dirty clothes basket and so the list goes on. The right storage will make a clutter-free work space in your laundry room for easy loading and folding.
It's the little things
There are those little nagging details that cause an eye roll or add a touch of frustration when visiting the laundry room. The leaking detergent spout, and all that lint!
Eye catching details, like matching jars or canisters with labels make a space so pleasing to be in. There truly is something so satisfying about neat, tidy, cohesive and so very stylish storage and display.
Happy Laundry Day!