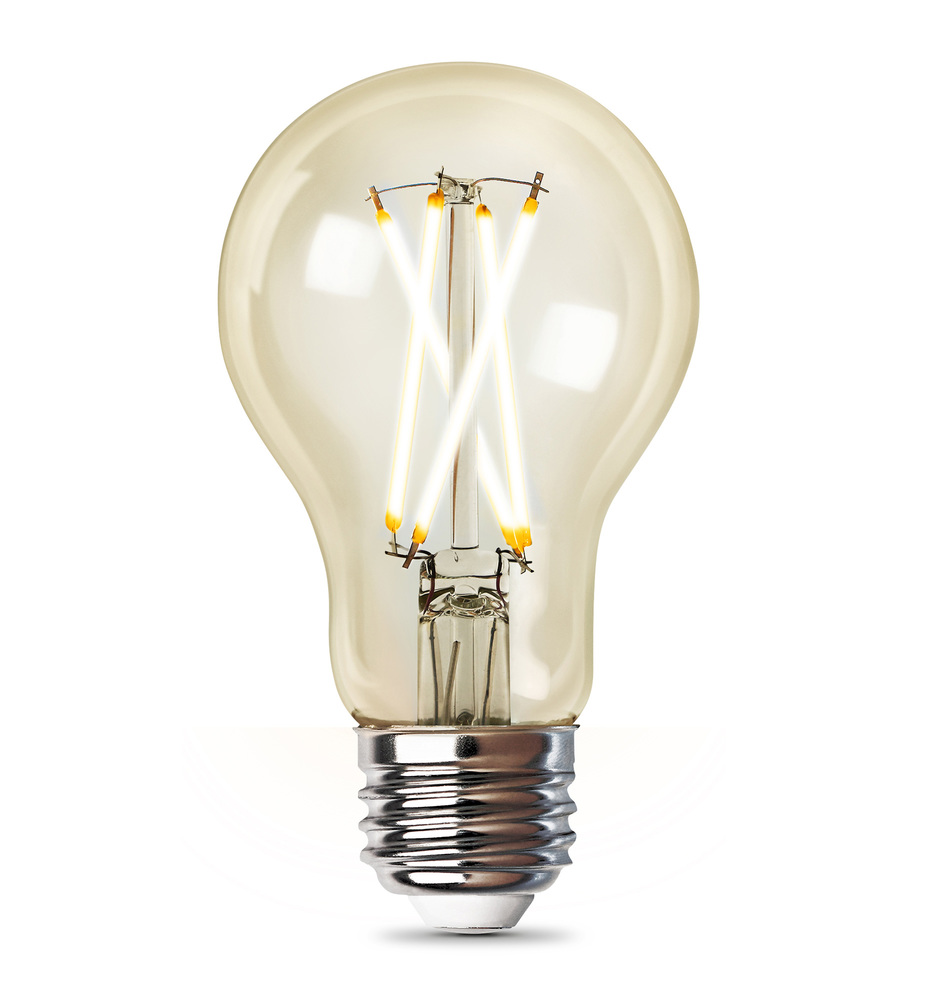 Let's talk about creating a smart home. Last week we spoke about sustainable and eco-friendly design. We received a lot of love and great interest in the perks of energy efficient homes. So, we've put together a list of just a few ways you can begin to create a smarter, more energy-efficient home.
Lighting – Smart Bulbs
One of the easiest ways to begin creating an energy efficient home is by selecting the right light bulbs. And, yes, something so small can really make an impact – especially on that electric bill. You may pay a little extra upfront for the bulb, but once you have them, they use about 75% less energy than a standard incandescent!
Smart light bulbs are available in many shapes and bases, so they can fit almost any lamp or light fixture in your home. Smart bulbs don't mean white lighting, either. You can find these bulbs in warm, soft, cool and colored. Rejuvenation is one of many companies that carry them.
Even Smarter Bulbs –
Take it a step beyond with app controlled smart bulbs from Lumiman. These are voice controlled bulbs compatible with Siri, Alexa and Google Home. Isn't technology the best!? They even offer smart lamp and light strips.
And another option you can add to your lighting, beyond the bulbs, are dimmer switches. Dimmers are a smart way to control lighting in space and a great option to replace all of those lamps. So, instead of layering light fixtures, floor lamps and table lamps to create options to "set the mood" install dimmers to do it all.
However, layering lighting is a great way to add dimension and style to a space, so, if you go this route, don't forget to turn off the lights!
Control the temp –
Nest has been around for quite sometime now and it continues to be one of the smartest pieces of technology you can add to your home. From indoor/outdoor cameras and lights to doorbells and thermostats. The Nest thermostat is one of my favorites, and a great way to create and energy efficient home. Nest thermostats can save an average of 10%-12% on heating bills and 15% on cooling bills! Let us not forget to mention how sleek and chic they look.
Learn more
"The Nest Thermostat is a smart thermostat developed by Nest Labs and designed by Tony Fadell, Ben Filson, and Fred Bould. It is an electronic, programmable, and self-learning Wi-Fi-enabled thermostat that optimizes heating and cooling of homes and businesses to conserve energy"
The Nest can be added to any home – and even taken with you if you move. It is super easy to install – you simply remove the current thermostat and hardwire the Nest in its place. It also uses 2 AAA batteries as a backup or supplement power if your HVAC system cannot deliver enough. However, you will need to check if the Nest Thermostat is compatible with the current HVAC system.
With the Google Home app, you can control the temperature of any room in your home no matter where you are. I love this! Another plus – Google offers Smart Home Skill which allows you to integrate Nest products with Alexa and Apple HomeKit is now available to use Siri with your Nest. This means you can manage the temperature of your home with your Apple Watch!
FYI – Nest and Google Home have joined together as Google Nest. So, if you're a Google user and looking to buy a Nest, things just got a whole lot simpler for you!
ecobee is another solution to creating a smart home. ecobee is another option if you're not feeling the Nest. This system comes with Alexa built-in, but it is also compatible with Apple HomeKit. With the SmartThermostat voice control, it offers Spotify and Bluetooth streaming as well as hands-free calling and intercom. One of my favorite features, the ecobee thermostat will pause the HVAC system when doors and windows are open!
Smart Scents –
Have you heard about the candle company NEST? Well, they offer a "smart" way to give your home a welcoming scent without the need to light a candle. The Pura Smart Home Fragrance Diffuser. "An app-based device that connects to your phone, allowing you to set your scent schedule, swap between scents, and adjust intensity from anywhere." Add it to my cart!
Have you incorporated smart technology into your home? We'd love to hear how you are doing it!
Kindly~Michelle