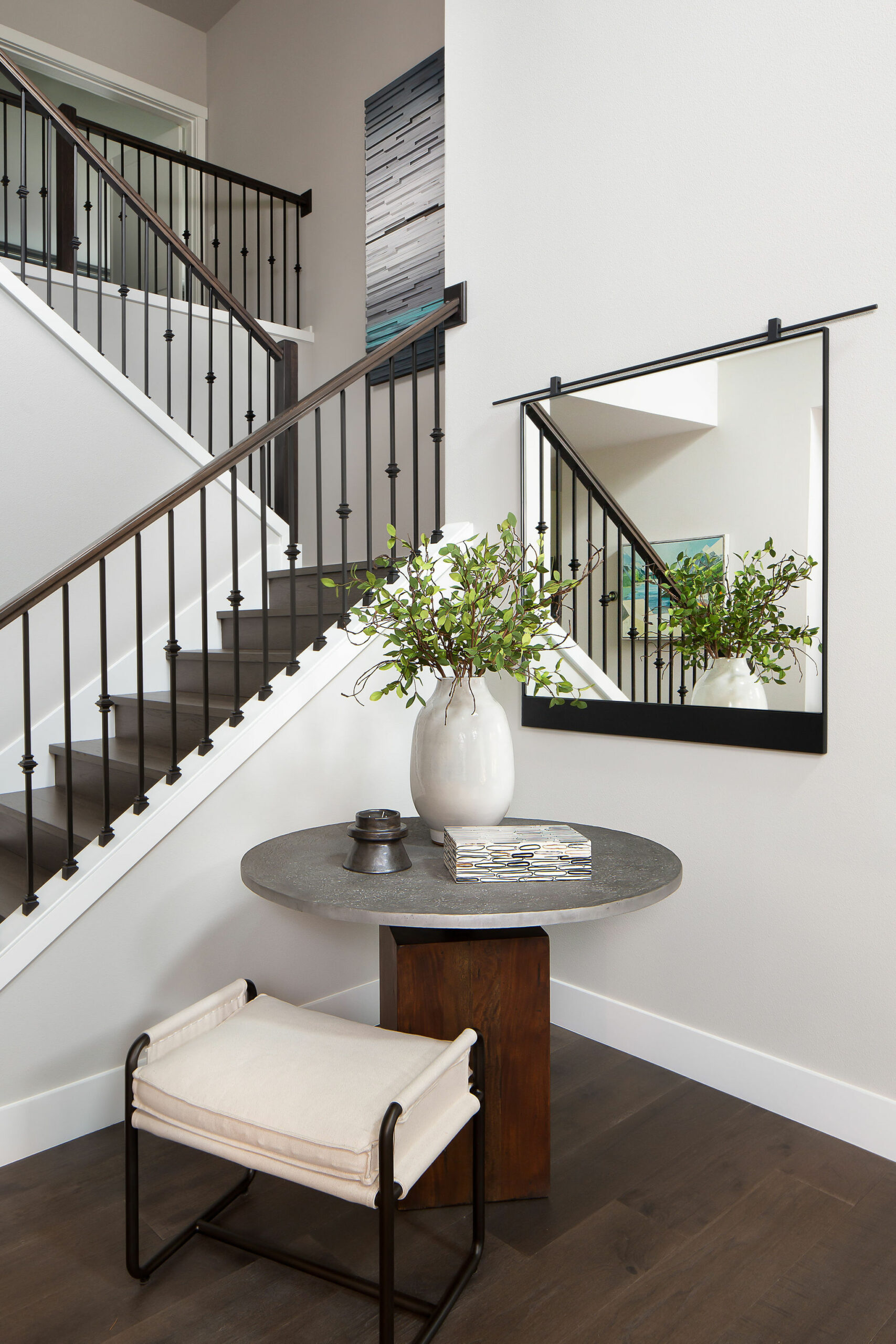 There are so many moving parts when it comes to decorating a home – believe me, I know! It can be so much fun but also a little daunting. There are so many options and so many decisions to make. From painting the walls to furnishing the rooms, that's enough to make an enjoyable time a tiresome task. There is hardware, upholstery and lighting to pick out – just to name a few. 😉
In my many years as an interior designer, I have seen so many home owners at a loss when it comes to this stage of the design process. It brings me so much joy to be able to answer their questions and help them find the joy in it. And I'd like to answer a few of those questions for you!
Whether you are in the middle of a home reno or just moving a few things around to freshen up your home, these 5 basic tips will help you make the right choices for your furniture choices, fabric selections and accessory placement to ensure your home has a beautiful cohesive look.
Let get right to the basics of decorating, starting with…
Put a Focal Point in Every Room –
That one element that defines the room and is first to catch attention. It is inviting and so pleasing to have somewhere to rest the eyes when walking into a room. For example, it could be a gorgeous fireplace or a piece of art.
Decorate in Threes –
In the design world it is said, "things arranged in odd numbers are more appealing, memorable, and effective than even-numbered groupings."
Mount curtains high above your windows –
By installing the curtain rod closer the ceiling, the room will make the ceilings look higher and give a grand feel to your room.
Hang art pieces right at eye level
(or, 57 inches from the ground). This ensures that artwork can be comfortably viewed and enjoyed.
Layer light sources to add warmth –
There are basically three different types of lighting – general lighting (also known as ambient) can be recessed or track lights and flush mounts. Task lighting which helps illuminate a particular space that needs additional lighting for (like under cabinet lighting in the the kitchen or even a simple desk lamp in the office). And then there is mood (or accent) lighting, table and floor lamps with a warm glow.
Use rugs to separate spaces –
Open plan living is the most common interior build right now. However, it is nice to feel like each space is serving a different purpose. Use rugs to separate the living room from the dining room, etc. They don't have to be completely contrasting rugs. In fact, the more cohesive, the better!
Happy decorating!