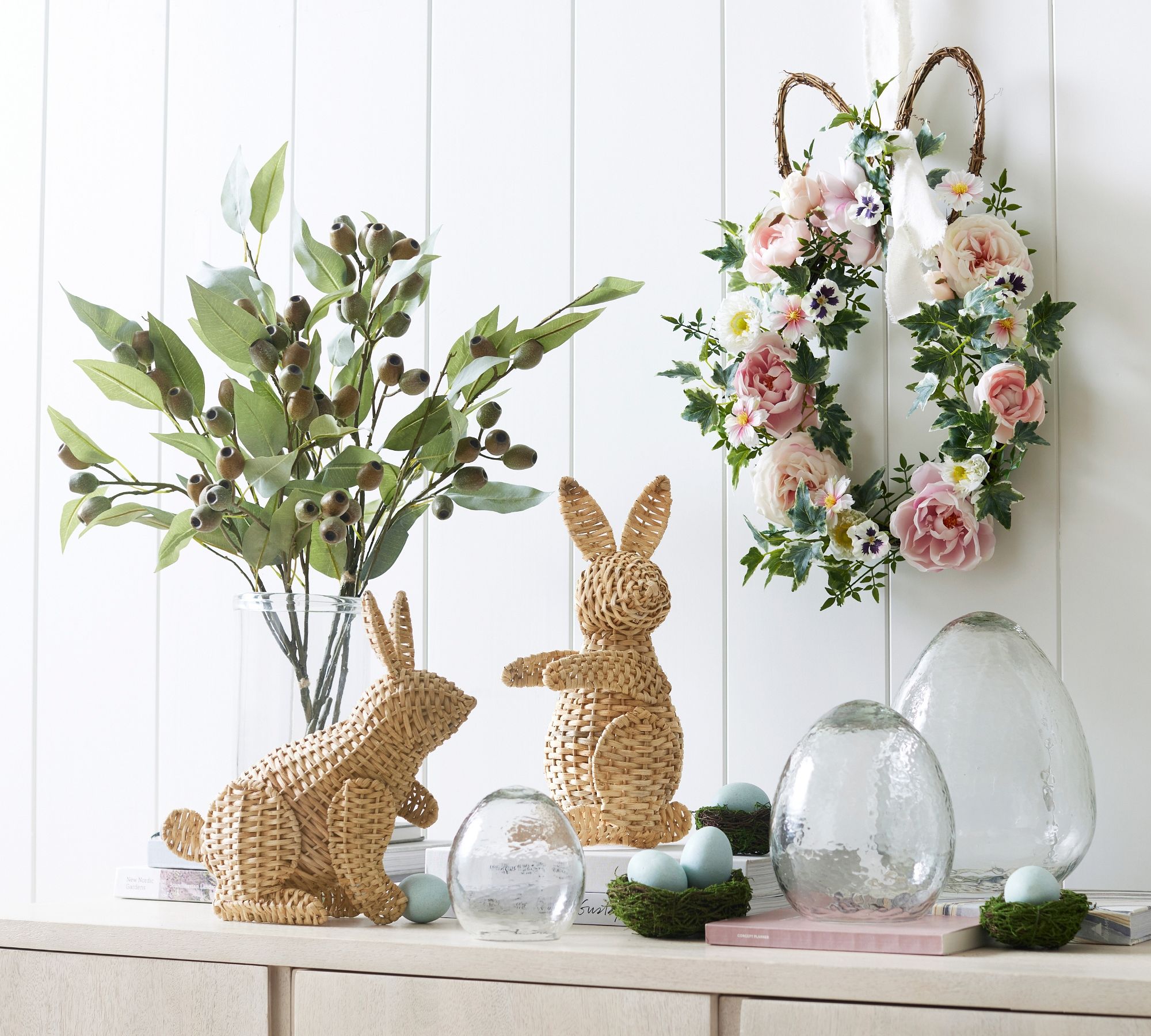 Easter is near and it's bringing more than Easter baskets and egg hunts! It's a very special holiday for me and my family. We love to celebrate the resurrection of Jesus Christ, our Lord and Savior. Since my kids were little, we have always hosted a big Easter brunch and egg hunt after church. I love to host the celebration, and of course decorating ahead of time is a must for me! There are home decorating trends going around and I'm on board! Are you a holiday decorator? If you're anything like me, bringing the holidays into your home goes a little beyond the meal and company. I really like to add an extra touch of festivity by incorporating some "themed" decor…or holiday inspired decor if themed gives you visions of Party City! 😉
A popular Easter look has always been pastels and soft hues which are all sweet and lovely, but I've seen some contrasting looks that are truly fabulous! From table decor, for that delicious Easter meal, to welcome mats and patio accents.
Do you want to decorate for Easter this year, but don't quite know your style or what look you want to go for? Keep reading to see some of my favorite Easter home decor ideas.
Lovely and Traditional:
Pastel pinks, blues and greens. Peonies, nests and botanicals. Cute rabbits, speckled eggs and a cheerful vibe.
Rustic and Refined:
With neutrals and muted colors – like cream, white, softs browns, subtle pink, purples and blues. Natural texture, like stems for an organic feel.
Modern and Minimal:
Easter doesn't stop at whimsical. Add a sweet touch with Easter accents amongst your modern home decor.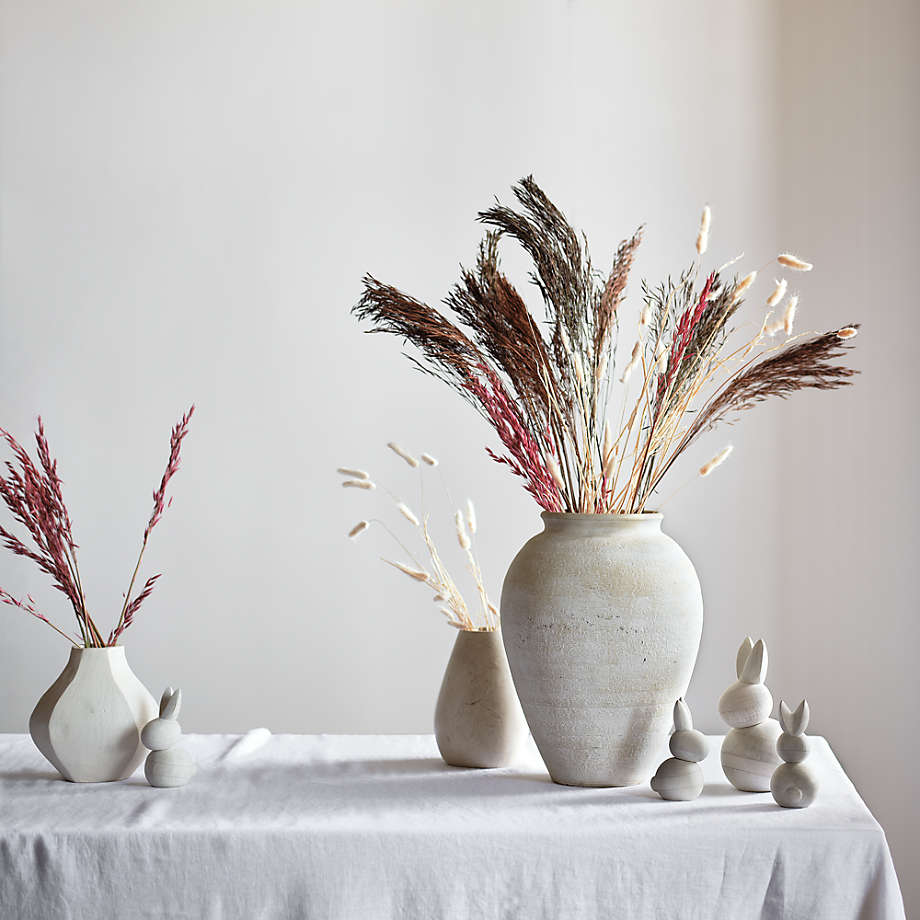 Warm and Down to Earth:
Warm tones – like orange, rust and yellow. Natural materials and textures – like, wood, rattan and wicker. Florals and greens from the wild always give a more down to earth and natural look.
Table Fancy:
If decor isn't your deal, tablescaping is one of my favorites. With classy seasonal dishes and serve ware are a beautiful way to set the holiday tone. There is the formal and minimalistic look, or the colorful and fun look.
Bringing the outdoors in is always a great way to keep the seasons incorporated with the holidays. Flowers, greenery and other botanical elements will add a seasonal and festive feel to your home decor.
How are you decorating for the Easter holiday? Are you an all over decorator or just a table setter? I'd love to hear!
Kindly,