Hi All,
In my recent home update project I took the plunge and went with a white color for my walls.  Yes white! I know, call me brave or call me not so smart….I was a little hesitant myself.  But thanks to great advances in interior paint products I found a durable paint to use. How durable or what exactly does durable mean?   Well for me it meant it needed to be easy to wipe-off and withstand everyday wear from two teenage boys, a tween girl and a golden retriever.  Not an easy task!  I researched many brands and products before making my final choice.   Here are a few of the brands I found.
Benjamin Moore-Regal Select
(Benjamin Moore inspiration gallery)
Sherwin Williams – Duration Home
(Sherwin Williams inspiration gallery)
Pratt and Lambert – Accolade
This home I designed using Pratt and Lambert"s color 7-2 Half 'n Half.  A beautiful creamy warm white that was meant to be neutral and warm, allowing art displayed throughout the home to "pop" out from the walls.
Behr -Marquee; Available at Lowes and Home Depot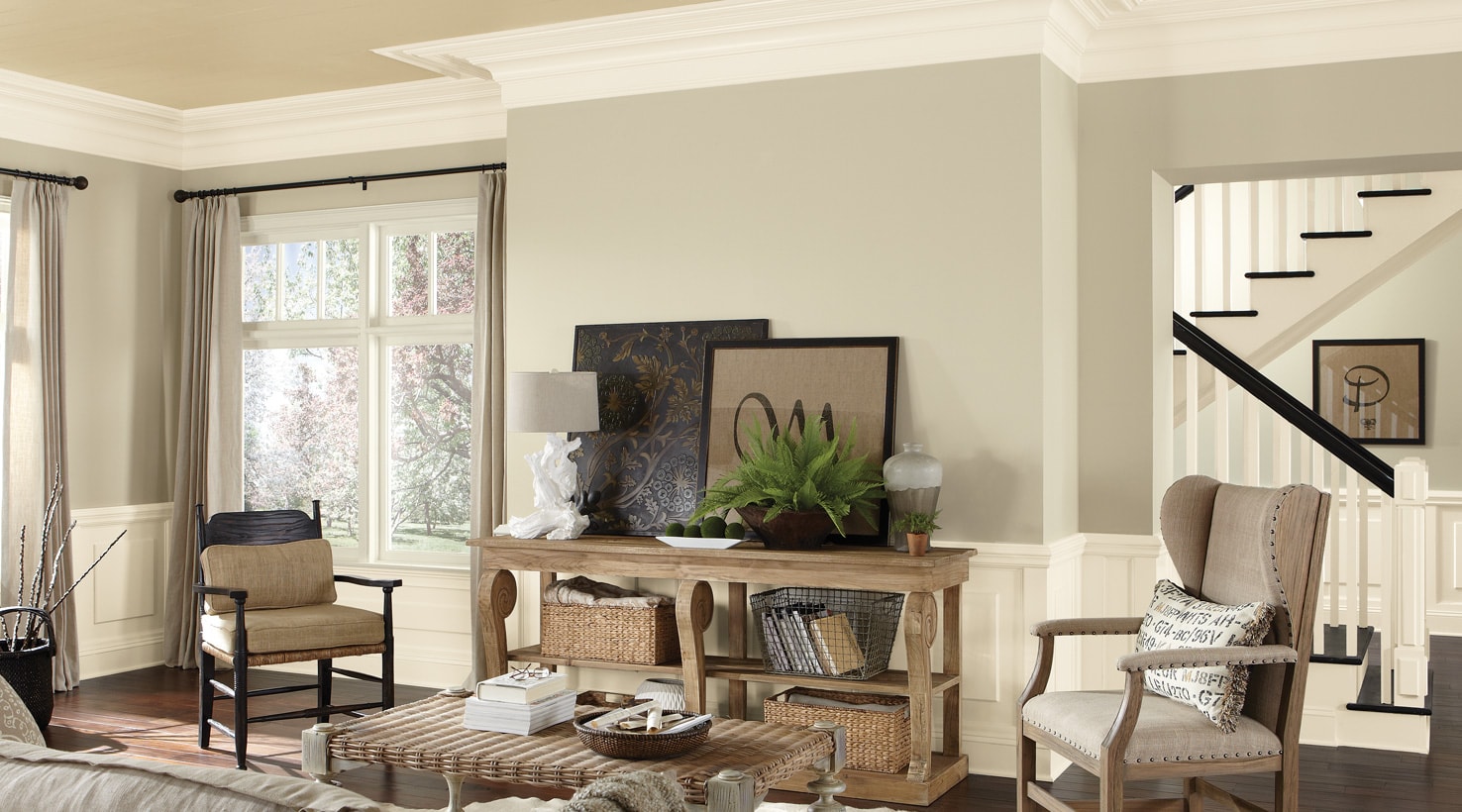 (Sherwin Williams inspiration gallery)
Even if white walls are not in your future durable, washable, scrubbable paint is worth it in any color!  So do your own comparison to see which brand you like the best and happy painting!
Best~Michelle